People increasingly check the web first to find businesses, and almost everything else they need. This means that if you don't have a website, your business is invisible. Equally, if you do have a website, but it's technologically out-dated or difficult to use, you might be missing out on visitors, and therefore potential customers.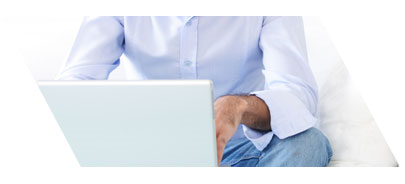 We offer a complete range of web solutions, from basic unchanging billboard-style sites, right up to state of the art dynamic sites that have new content loaded automatically at the press of a button. Our approach to business web design is to create great looking sites, which are designed to generate business and not just admiring glances.
One of the most frequent services we perform for our customers is to create interfaces with their Retail Management System (RMS) database, so that this data can be extracted to populate customised reports. Other uses include providing additional information for POS to furbish customer histories and information to assist in upselling opportunities.
Highly visible stock, rapid and accurate order processing, and reduced handling and intervention in all aspects of a sale, are all factors that contribute to the success of your business.
When we create a dynamic website that is connected to your RMS database via a customised interface, the possibilities for extending business via your website are enormous.
For instance, consider the value that you might add for customers, and the efficiencies you might add to your business, by integrating an additional interface into your supplier systems to allow customers to check stock levels at all your suppliers via your website.
This approach to retail is a win for your business, and for customers. It creates efficiencies in data entry associated with orders, because order forms are pre-configured, and delivered right to the customer at their computer. Customers are satisfied by rapid turn-around on their orders, and you minimise sales and stock queries via phone and email.
If your business is new to the market, this might seem like a big step to take. It is true that the larger the business the greater the gains will be in efficiency with this approach. But if you simply want to take the first step to get noticed on the web, no project is too small. Call us, and we will help you raise your online business profile.