Stocktaking is an essential business practice that is both time and labour intensive, and it is critical that it is done accurately. If you have been dreaming about improving the efficiency of your stocktaking, we have the technology to help take the pain out of the process.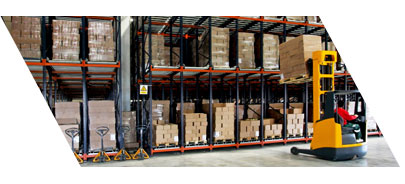 We are leaders in Radio Frequency Identification (RFID) technology, which is revolutionising how companies handle their stock. Although RFID is not new, it is rapidly maturing as a viable and economical way to handle stock and inventory for large and small businesses. We are already experienced in developing RFID systems, and offer this to any business that has an interest in seeing their inventory efficiencies increase to levels not previously possible.
Efficiencies that can be gained by implementing RFID into stock handling methodologies include:
Accuracy increases in stock listings
Stock handling efficiencies. Readers can detect the presence of stock within range of an RFID reader, individual handling and scanning is eliminated
Stock reordering efficiency
Storage efficiency. Improved inventory accuracy means reduced occurrences of unnecessary stock taking up storage space
Rapid location of stock
Improved store security. RFID tags can signal your system as they approach readers, and this feature can reduce the incidence of shoplifting
Improved throughput of customers at self-checking terminals as multiple RFID tags can be read at the same time, and individual scanning is not necessary
RFID represents the next wave in retail and stock management, and we are seeing increased interest from businesses in Australia.
There are many areas other than stocktaking and inventory where this technology can create cost savings, and improve the security of your business. Consider the possibilities of attaching RFID tags to assets as well as sales stock. Laptops and other valuable assets can be registered when they enter and exit business premises. Monitoring of stock levels can become a paperless proposition, as tagged items notify your system when they leave the warehouse.
If you are excited by the possibilities that this technology represents for your business, we will happily share our expertise and experience to prepare or advise you on your RFID project plan.