Accurate reporting is one of the most essential business management tools. At a glance, accurate reporting allows you to see what is happening within your business, and what the impact or the benefit is – at least that is the dream!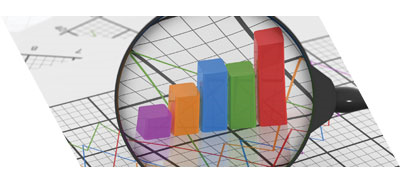 It is true that computers can deliver vital business information at a moment's notice, but at NetNest, one of the most frequent requests we receive is can you improve the standard reports?
Like the joke about the Wild West, it's all very well being the fastest shot, but what use is that if your accuracy is consistently off the mark? Information is similar, unless reporting specifically presents required information in a way that makes sense to the reader, it can seem as if the accuracy, or usefulness, is well off the mark.
We regularly install EFTPOS systems that use Retail Management System (RMS). This system provides a reporting system of its own, but our customers regularly want reports that match the criteria by which they understand their business, and we deliver this with our customised reporting solutions.
If we are granted read and write access to your system, we can then design a customised interface. Our interfaces can extract information from one database, and combine fields to create a new field, or combine information from multiple databases to be presented in unified and related ways as specified by you. Look and feel is important too, especially when reports are shared within organisations, and we can add any logos and headers to clearly signify where the report comes from.
We are not restricted by the system, only by our access to it. So if you want MYOB, inventory, or POS data presented in a particular fashion, we can interface with those systems and combine their data at a central point, despite the differences in format. If vital reporting data resides inside a firewall at a supplier location, we can design a solution for that. So long as you have permission to connect to a system, we can build an interface that acquires the information you need.
You might even be tasked by an outside agency to provide a specific report. If your accountant finds standard reports difficult to understand, that is one misunderstanding that you will want to resolve. Our customised reporting solutions can meet all of your needs, and the needs of the important agencies that you share information with.