We make it easy to implement a professional POS system that is flexible enough to accommodate your individual business needs, and is easy enough to use so that staff productivity is enhanced, not impacted. We offer two popular and reliable Microsoft POS systems for retail, and Dinerware POS for restaurants. These are widely used and proven POS systems, and particularly in the case of the Microsoft offerings, come with the additional backing of an established and reputable brand. With these POS systems in place, we will also develop customised reporting and interfaces to connect you with your data, according to your specific needs.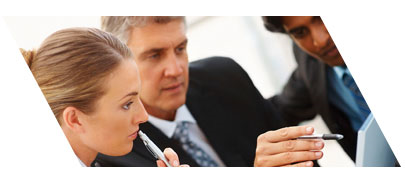 Commercial computer systems, such as POS systems, depend on the reliability of every component. That is why we are Microsoft certified business management solutions professionals, both qualified and licensed to implement Microsoft Windows server. We are proud to offer industry-recognised certifications as evidence of our professionalism, but our expertise in designing and implementing software and hardware solutions does not stop there.
Our POS offerings range from simple software that runs a single store, to complex multi-store systems that feature centralised overview and control of all the POS data from all stores.
Reporting can be shared across all stores, giving gives you the power to spot general buying patterns, as well as individual customer histories. Inventories can be similarly managed, and orders can be placed as soon as you are alerted to the frequency of particular sales. Just as importantly, at point of sale your sales personnel can bring up individual customer histories, which provide additional information that can assist in upselling additional items.
Understanding your POS system can depend on effective reporting, and we can design interfaces for reporting that meet your exact reporting needs, and with the cooperation of suppliers, we can also design interfaces to their systems, so that you benefit by gaining a complete view of the input and output of your total business process.