NetNest specialises in POS solutions, but is also a complete IT service provider. We are licenced to sell hardware, and can install and maintain newly purchased hardware, or maintain existing equipment.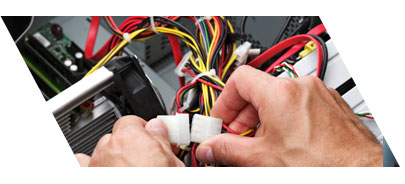 The broad scope of our business means that our approach to customers is on a per needs basis. We offer solutions to your problems, not the other way around -if it is just hardware that you need for example, we won't waste your time and ours by offering software you don't need. We are confident that our services can improve your business efficiency, because we are qualified to develop the solution that is right for you, and impartiality is built into our flexible business model.
Whatever the nature of your computer system, we offer flexible service that will keep your system running smoothly within the constraints of your budget. At NetNest, we are focused on providing IT solutions to business, no matter the size. We are not limited to selling large, or purely commercial products.
It is also essential to know that you have support when undertaking significant change to the configuration of your system, and NetNest will support the technical integrity of your system during upgrades.
We remember our customers, and it is a matter of pride that we are thought of positively in return. Therefore your system concerns are ours, and we will not be satisfied until performance meets agreed expectations.
Our prices are always competitive, so send us an email or call for an obligation free assessment and quote for hardware, or maintenance for your existing equipment.