Our data warehousing solutions can be counted on to secure your essential business data. With hardware and software optimised to give rapid retrieval of the information you need to have at a moment's notice, your data is not only secure, but it is conveniently fluid and accessible.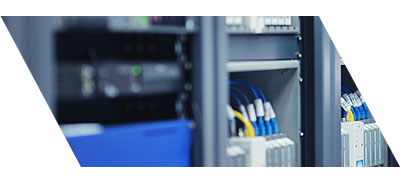 As with all of our IT solutions, we offer ultimate flexibility to create a solution that exactly fits the needs of your organisation. If you already run an IT facility of your own, we can create a data warehousing system that runs locally inside your own datacentre. Alternatively, if you prefer the additional security and protection offered by having essential data kept offsite, we have our own facilities in Sydney where we can locate your data warehouse. Our facilities are modern and secure, and meet the exacting standards that we require to ensure the reliability of our own data.
Data warehousing is not just about providing backup of essential data. Large multi-store businesses benefit greatly from the enhanced overview of their business that comes from intelligently merging data gathered from across their store network. Intelligence gathered at this level includes the ability to spot sales trends that differ by location. From this position, strategies that capitalise on emerging trends can be rapidly pushed out across store networks so that business owners can feel in touch and in greater control of dynamic national market conditions.
Data warehousing is frequently used to merge data taken from network wide and compatible data sources, in the case of POS, this generally means the merger of Retail Management System (RMS) data from separate stores. However, NetNest also offers you the ability to merge disparate types of data, so that these separate sources of business data can be combined into one powerful overview.
We welcome your call to find how we can improve the security, accessibility and integration of your disparate business data.