NetNest IT Solutions designs software that connects you to your EFTPOS system. When your customers generate payment transactions in your store, the transaction is processed by a data exchange that occurs between your POS system, and your customer's bank. Our custom software sits in the middle of this interaction, and includes you in this data relationship. What this means to you is that upon transaction completion, our software informs your Retail Management System (RMS) whether the transaction was successful or unsuccessful. From there, your POS system responds by producing transaction receipts, plus additional onscreen information - depending upon the customisation that you prefer.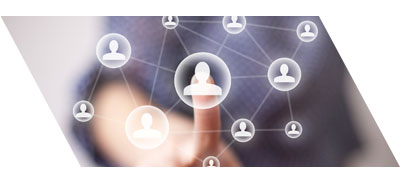 We know that when you invest in a POS system for your business, a priority is to get it up and running, and meeting performance targets. Next, you will likely concentrate on gaining familiarity with your system, and this is where you can run into a barrier to your understanding, in the shape of the relevance and legibility of standard reports. Standard reporting tools do not always meet your needs, and this can be due to vital fields being missing, a layout that is difficult to understand, or the lack of a single report that presents all data that you need to see.
We are experts in designing interfaces to POS databases that extract all of the data that you need for your particular circumstances. We do this based on exact customer requirements, because our software is not out of a box, it is designed especially for you. We are experienced and efficient at creating these reporting interfaces, because they are one of the most commonly asked-for customised features for POS systems.
We understand the important of reporting when it comes to customer satisfaction and their understanding of their POS system, so we encourage you to consider exactly how you want your reports to look, and what you need to see in them.
While reporting is the most popular customised solution we offer, it isn't the only one. The limits of this are up to our customers. We also create interfaces to simplify data entry, price updates, and ordering.
Knowing what customised solutions to ask for is difficult until you have experience with your POS system, and have see any gaps in standard reports and other interfaces. Our system support is ongoing, so talk to us as you get familiar with your system. This way, you will be in a position to describe to us the customisation that will give you the optimal understanding of your system that you seek.